Roosevelt Bathroom Remodeling
Giving you the highest quality of countertops, storage areas, and cabinetry, Long Island Kitchen & Bathroom Remodeling ensures that all your Roosevelt bathroom remodeling needs are satisfied. The functionality of your bathroom and the ambiance it gives are guaranteed to fit your personality and budget!
Our professional remodeling team will make sure that your investment will be maximized for the best beauty, comfortability, and quality of your bathroom. Your personality and space will be put into consideration as we brainstorm for designs, all while ensuring that the needs of the intended users are met. Your ideas are important, but you can also choose from the many designs we prepared for you!
If you want a first-hand experience of the services we provide, we can take you to our showroom and on-site projects. Our well-defined finishes and materials for your bathroom are shown here, where you can start getting options for your own bathroom.
We have a long list of satisfied clients to testify to our premium bathroom remodeling experts. Be one of them and enjoy a hygienic, comfortable, and aesthetical bathroom that won't break the bank!
Call Long Island Kitchen & Bathroom Remodeling at (516) 614-4274 for your Free Consultation with a Roosevelt Bathroom Remodeling Expert!
Cabinets, Vanities, & Countertops
Redefine your cabinets, vanities, and countertops with more hard-wearing, magazine-worthy materials. From simple designs to fancy and modern styles, we can provide them for you. You don't have to settle with outdated fixtures that don't suit your needs anymore or, worse, make your bills higher.
We understand that you want a bathroom that's clean and convenient to use. It is expected for cleaning and personal care products to erode the surface on your vanity or cabinets, making them tear and damage the finish that is both unsightly and unsanitary. Worry no more, for we have a wide array of long-lasting and attractive material that fits the said purpose.
We want you to get lesser cleaning time, maximize the handiness, and build your envisioned bathroom. Our Roosevelt bathroom remodeling experts can set up entire different personalized vanities, shelves, and custom bathroom countertops to start a unique, appealing, and spotless space for you to keep your personal hygiene unaffected.
From renovating your bathroom for better functionality to updating its aesthetical appeal, Long Island Kitchen & Bathroom Remodeling has the perfect product to meet your desired level of customization. We are equipped with the right tools in achieving all types of remodeling: master bath remodels, half-bath remodels, and guest bathroom remodels. Talk to us and get a quote for a single bathroom remodeling or for all the bathrooms in your home.
Shower & Bath Replacement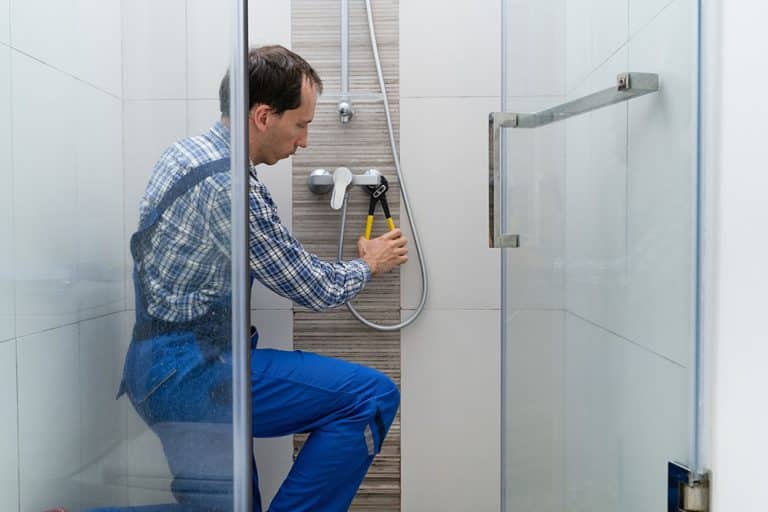 Often, homeowners outgrow their old bathroom layouts or buy a house with a bathroom that doesn't match their needs. You may find yourself wanting to replace your bath with a more convenient, space-saving shower. Or, if it's the other way around, you may want to have a better place for relaxation with our premium bathtubs. Regardless of your goal, we're here to help you reach it.
Long Island Kitchen & Bathroom Remodeling's shower and bath replacement experts will handle the entire operation, from discussing your ideas to quickly installing your new bathroom tile and other supplementary products, such as hardware, handrails, display cases, and much more. And that doesn't stop there!
We also offer shower tile replacement, new bath installation, bath tile surrounds, and other personalized showers and bath remodel initiatives to make a perfect product and finish. We have a large selection of tile products specifically tailored to bath applications.
Our professional Roosevelt bathroom remodeling team can assist you in not only selecting the appropriate tiles and products but also in selecting corresponding features, ensuring that your finished product is appealing and unified with the rest of your fully completed bathroom.
Let's Talk- Free Consultation
Long Island Kitchen & Bathroom Remodeling is your local Roosevelt, NY bathroom remodeling specialist. The quality of our work is top-notch with contemporary, eye-catching, and elegant final products. We are a full-service company that will help with your bathroom project, starting from your free consultation to the final installation.
Our professional staff guarantees durable and attractive bathroom amenities without taking way too much from your budget. Talk to our team today and discover how you can make your home as comfortable as it can be!
Call Long Island Kitchen & Bathroom Remodeling at (516) 614-4274 for your Free Consultation with a Roosevelt Bathroom Remodeling Expert!