Lindenhurst Tile Installation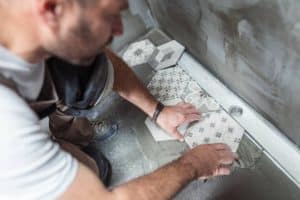 Are you looking for a building material that you can use for any part of your home without having to pay a lot of money? Are you after a floor, backsplash or tub surround that is easy to clean and does not require heavy maintenance? If so, let our Lindenhurst tile installation team at Long Island Kitchen & Bathroom Remodeling show you why tile is the best material for your space.
Tile is very flexible for varying applications. Not only can tile be used in any room or space, but it is also very affordable and easy to maintain. You can get tile in various styles and finishes, with some that can also be used for walls, especially for bathrooms. But, with the various options available, it can be very tricky to pick the best tile for your project.
At Long Island Kitchen & Bathroom Remodeling, we will make the options easier to check and get the right tile installed in your kitchen or bathroom. Let Long Island Kitchen & Bathroom Remodeling know what you are looking for, and we'll help you pick the right tile for your space. We can even renovate the space to match your new tile at an affordable price.
Call Long Island Kitchen & Bathroom Remodeling at (516) 614-4274 for your Free Consultation with a Lindenhurst Tile Installation expert!
Benefits of Tile
Tile is one of the top options you have for home renovation or remodeling projects. First, it is available in various colors, styles, and patterns, making it suitable for any room in the house. It can also be mixed and matched to create the style you want to make it truly stand out. There is tile that can be used perfectly for bathrooms or the outdoors and those which mimic other types of flooring without the high price.
Tile is also very easy to clean and can be used for a long time with little maintenance. If you install high-resistance tile in key areas with a lot of foot traffic, you won't have to worry about damage. Tile is tough and durable and if it does ever get damaged, a single tile or small grouping is easy to replace without too much hassle.
Why Use Tile for Your Home?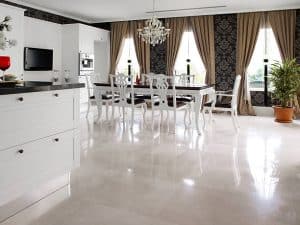 Every home requires a specific type of flooring that will help it stand out and not wear easily. Every homeowner also has a different budget when it comes to replacing floors, and if they get the original floor material, it is possible they won't be able to get it at a low price, or it is no longer available.
With tile, you will be able to match your flooring easily with any space in your home and get a finish that works well for your needs. Our Lindenhurst, NY tile installation team can check your space to determine what type of tile works well and recommend the best one that matches your needs and budget. We use only the best tiles from reliable manufacturers in order to make sure they last a long time and do not require constant replacement or maintenance.
Free Consultation Today
If you do not want to spend a lot of money on natural stone for your floors or walls, tiles are the perfect alternative to use.
With our Lindenhurst tile installation service, we can help you get the right type of tiles for any part of your home that you want to renovate, remodel, or replace. No matter what your budget is and what your design requirements are, we can get the tiles installed, and you will have tiled floors or countertops that will increase your home's value, attractiveness, and functionality. Don't hesitate to contact our team about our service and we'll show you how we can improve your home with new tiles.
Call Long Island Kitchen & Bathroom Remodeling at (516) 614-4274 for your Free Consultation with a Lindenhurst Tile Installation expert!